Zingy. Garlicky. Spicy. With a shit ton of Mexican oregano. That is my favorite kind of salsa. We had some this morning to go with some scrambled eggs, papas con chorizo, and homemade flour tortillas.
(Don't be impressed at homemade tortillas- they are REALLY easy to make and pretty quick. Maybe we'll post those another day.)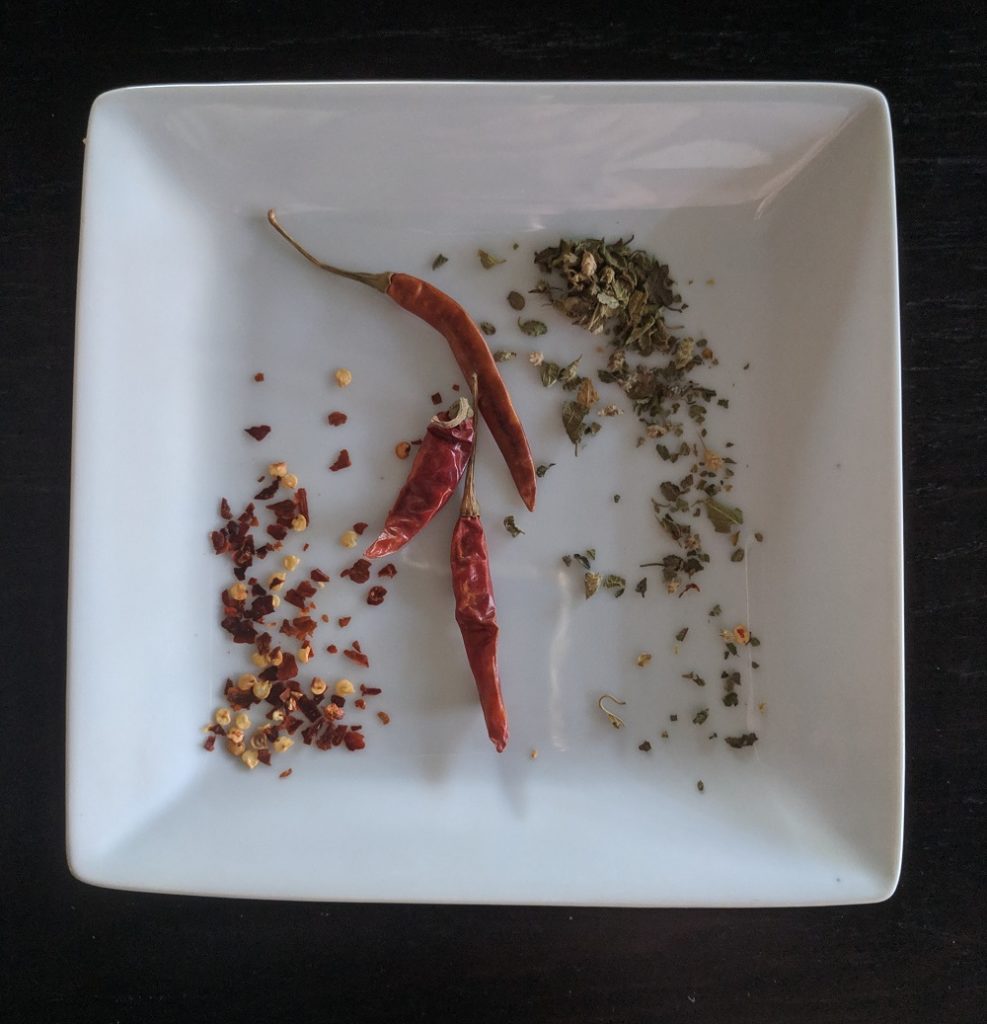 So we are munching away and I joke about making a post about the salsa, and himself says, "Why not? That would be great." (Still winning best husband ever award.) So, here we go. It's taken me a long time to figure out "the rules" for flavor combos in fresh red tomato-based salsa making. Some of the ones that work for me are either lime juice or vinegar, not both. And for the herbaceousness, oregano with vinegar but cilantro with lime – never cilantro and oregano together. And oregano with hot little dry red chilis like chile de arbol or chiltepin or chile pepin, but jalapeno or serrano with cilantro. I'm sure there are a gazillion exceptions since Mexico has refined salsa pairing the way the French have with wine. But having these ground rules in my head helps me when I'm making some.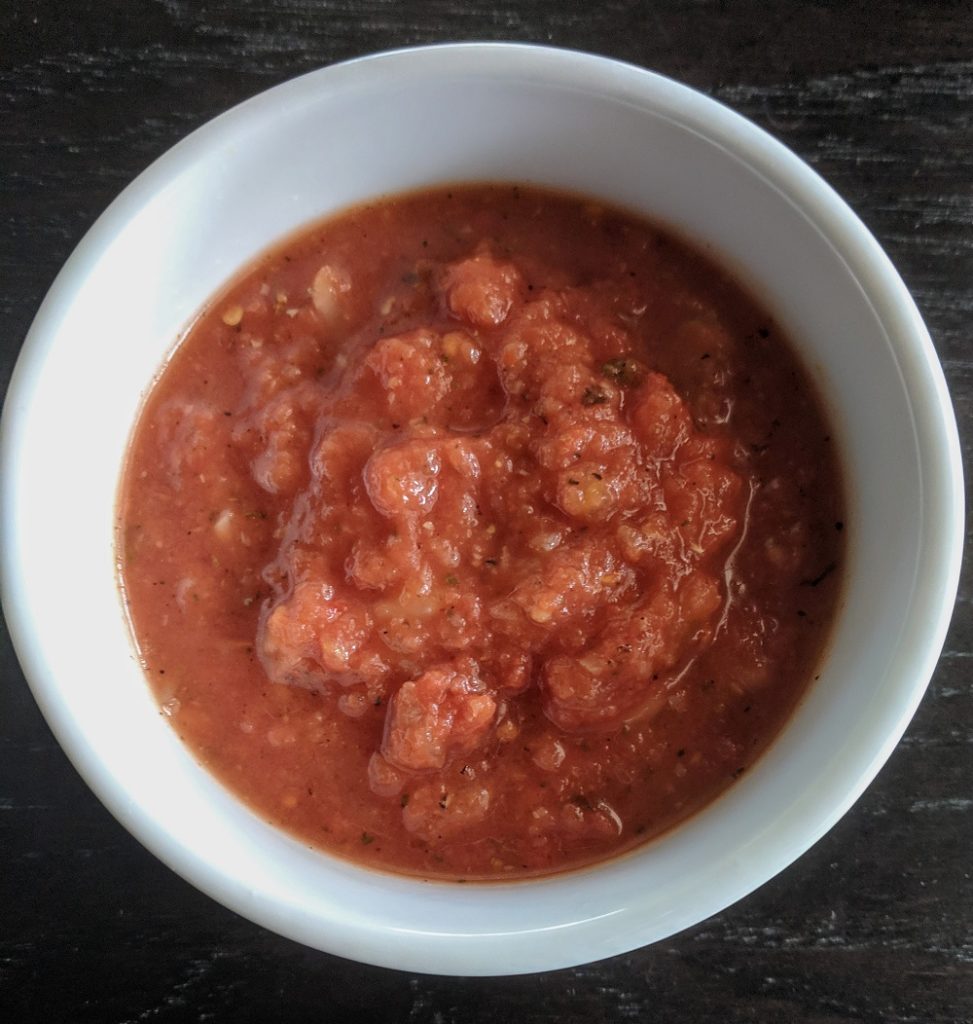 Give this a go; it is really good on eggs, chips, and tacos dorados. With some icy cold cerveza, of course. And don't shit at the amount of garlic and oregano until you try it.
Salsa Gringa
INGREDIENTS
1 can diced tomatoes
5 fat cloves of garlic, pressed
2 Tbsp. dried Mexican oregano, crushed between your hands
1/3 c finely chopped white onion (about a fourth of a large onion)
1 Tbsp. crushed red pepper (chiltepin, chile de arbol, etc.)
1 Tbsp. XVOO
2 Tbsp. wine vinegar
S&P to taste
DIRECTIONS
Throw everything in your blender or nutribullet or bowl with a stick blender except half the oregano, half the onion and the S&P. If you don't like very espicy salsa, start with a smaller quantity of the hot pepper. (If you don't like at-all-spicy salsa, try another recipe. This ain't it.) Blend until it's a homogenous mass. The oil helps it emulsify a little and rounds out the edges of the garlic and acid.
Stir in the remaining oregano, onion, S&P and a few more shots of the vinegar. Give it a taste and adjust as you see fit. It should start out tangy and garlicky then herbaceous, and finally finish with a nice heat that fills your mouth.
Eat this only among friends and family as you will be Dracula-proofed for a while after consuming it
¡ Buen provencho !