So, yeah. The holidays. Finally our season of overindulgence has ended. But, I still have stuff hanging about: blue cheese, cranberry sauce, glazed pecans. … …. Mmmm, that would be really yummy in a salad.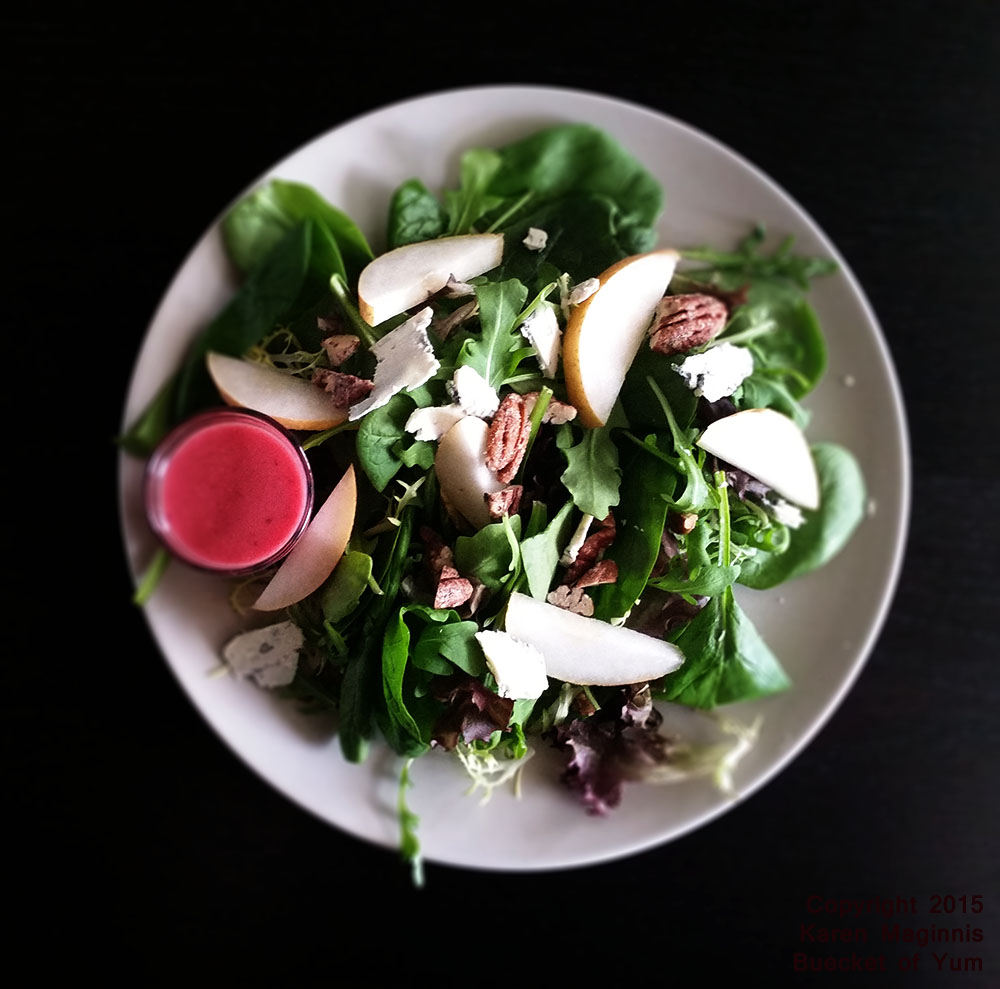 This is pretty simple stuff: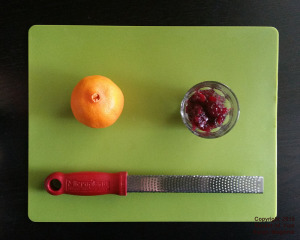 Toss the leftover cranberry, orange juice and zest, some dijon, cider vinegar and olive oil in the blender and away we go!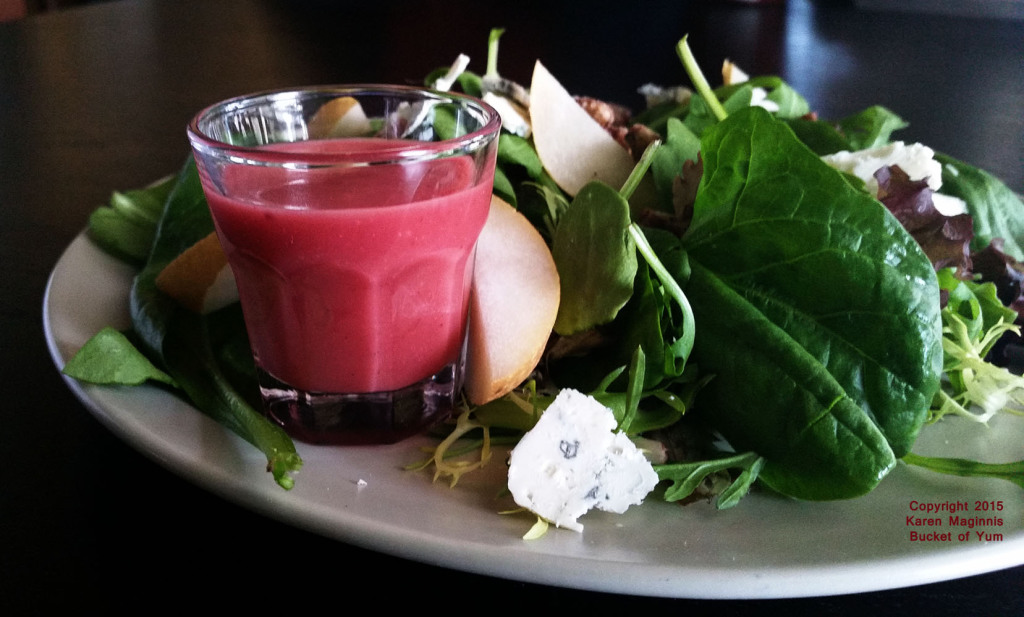 Ingredients
1/3 c. leftover orange cranberry sauce
Zest of half and orange
Juice of one orange
1 tsp. dijon mustard
1/3 c. cider vinegar
2/3 c. olive oil
dash S & P
Sugar, to taste.
Instructions
Put everything but the olive oil in the blender.
Purée until smooth.
Taste, add sugar if you'd like it sweeter. (or honey, or agave, etc.)
Leave the blender on, and drizzle in the olive oil until you have a gorgeous hot pink emulsion.
Stores in the fridge for a couple weeks.
Servings 8
Calories 189
Fat 18 g
Sodium 12 mg
Carbs 7 g
Protein 0 g