Oh, that you could taste this right now. Icy cold, crisp, slightly sweet – with accent of fresh basil leaves and lemon and the slightest drizzle of honey. I am in heaven.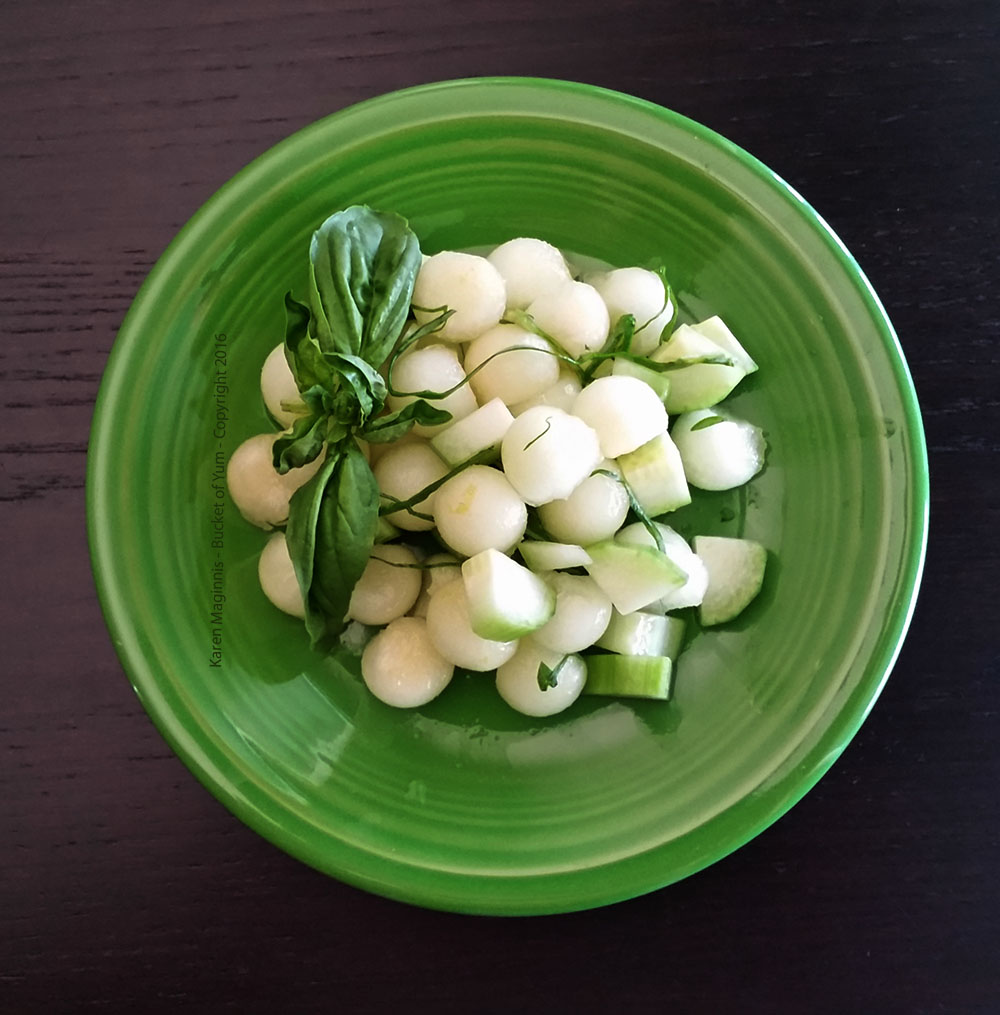 I absolutely love those yellow melons at Costco – I think they're called sunshine? They're amazing – the flesh is mostly like a honeydew. If they are not super ripe, they are crisp and still sweet. When they are ripe, they are a dripping juicy mass of honey sweetness. It's a win/win.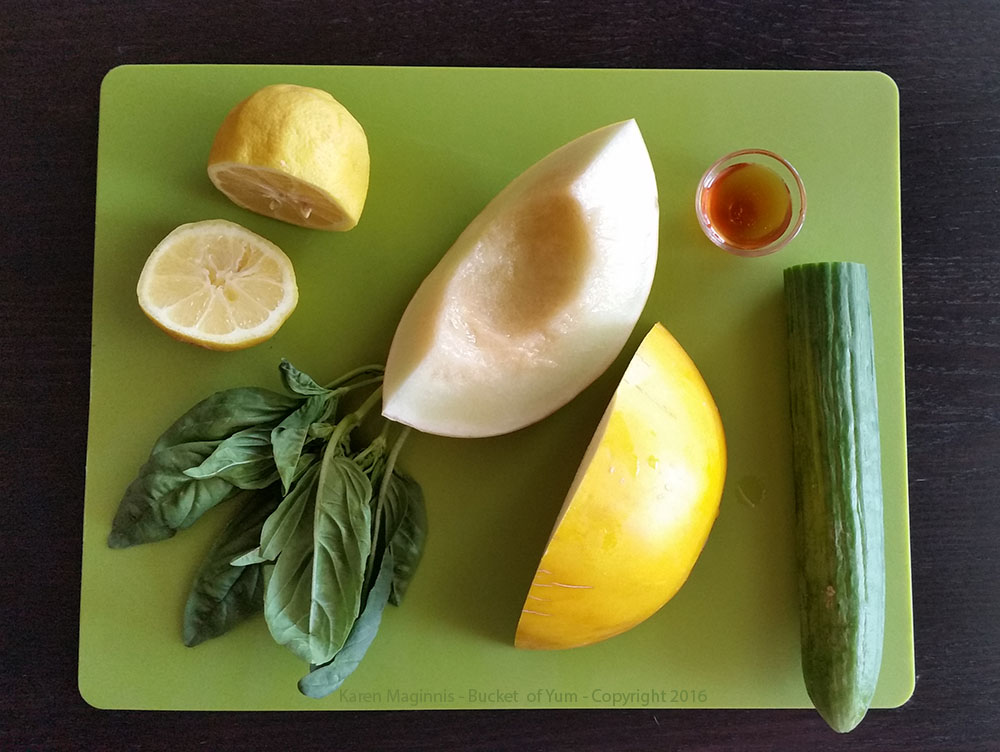 Dammit, I love summer. Make this – you will be so happy.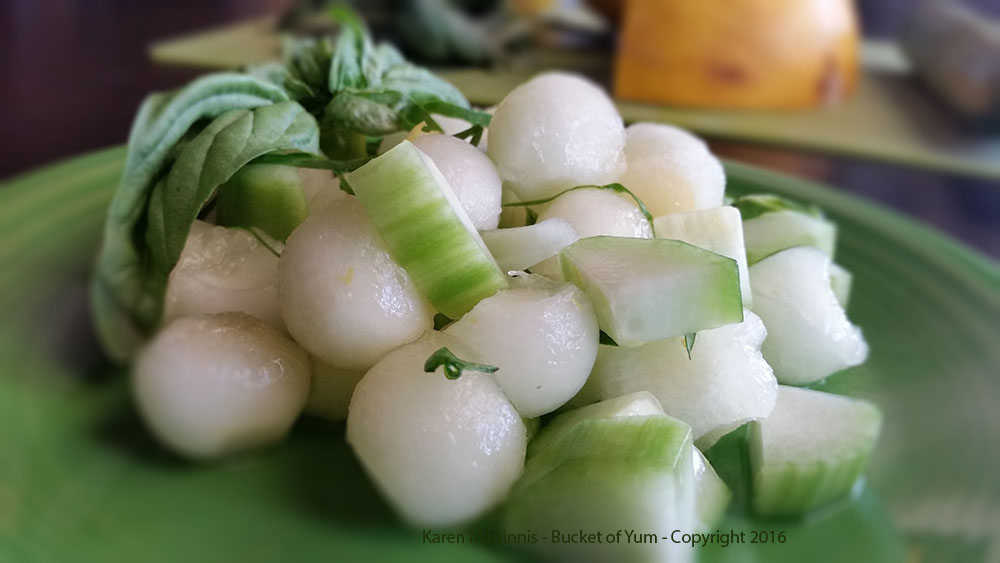 There isn't really a recipe, per se. Just this:
Cube or ball as much melon as you' d like to use.
Peel and dice an equal volume of English cucumber. (If you use the normal kind, I'd seed it.)
Toss in a bowl.
Rinse and chiffonade a couple of basil leaves (more or less to your taste).
Zest some lemon on to the mix, and then squeeze in a little lemon juice.
Drizzle with some honey.
Toss and eat.