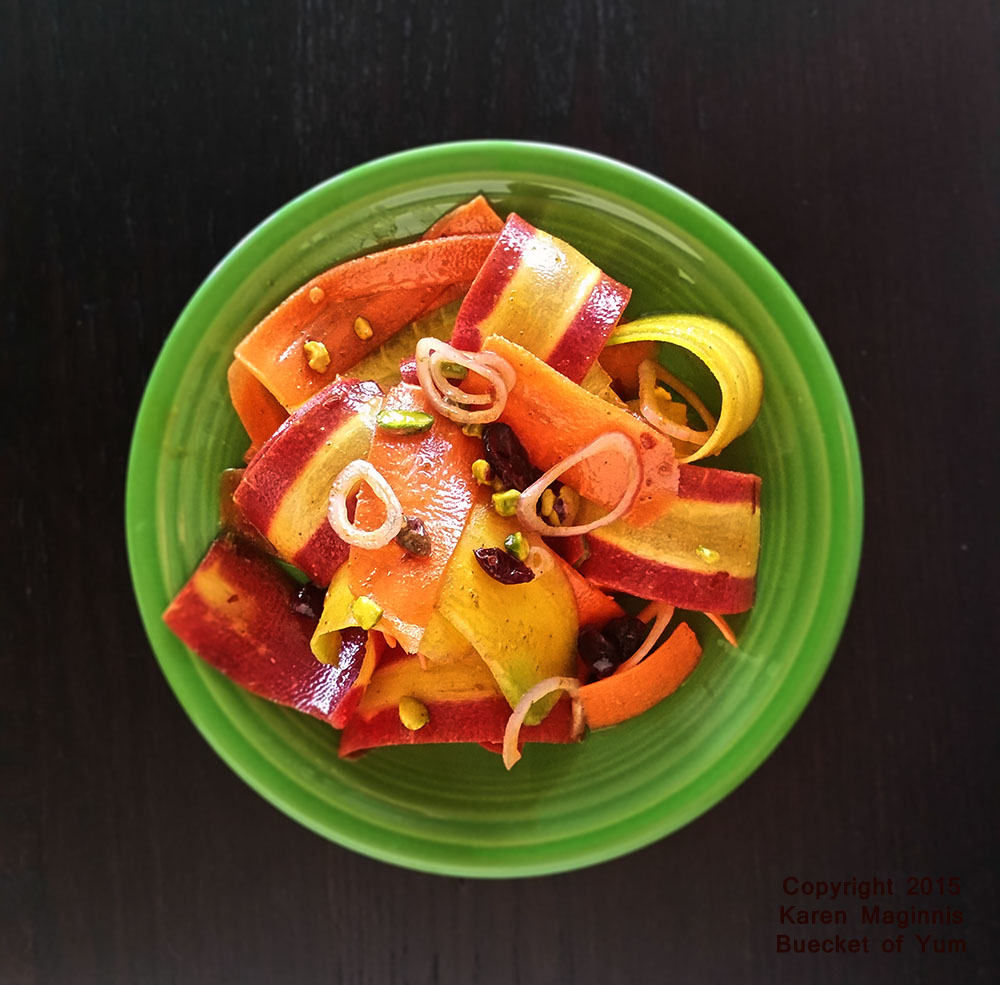 Another carrot salad in time for Easter. Hmm…..maybe if this happens again next year, we'll have a real pattern.
Anywho….got this bag of pretty carrots at TJ's to cook with the brisket for Saint Pat's. Only thing is, the red ones lose the red when cooked and just look normal. So, a cold recipe would keep the prettiness.
That was the first time we've had carrots in the house since himself had to change his diet – they are on the verbotten list, along with peas and bananas. But I digress.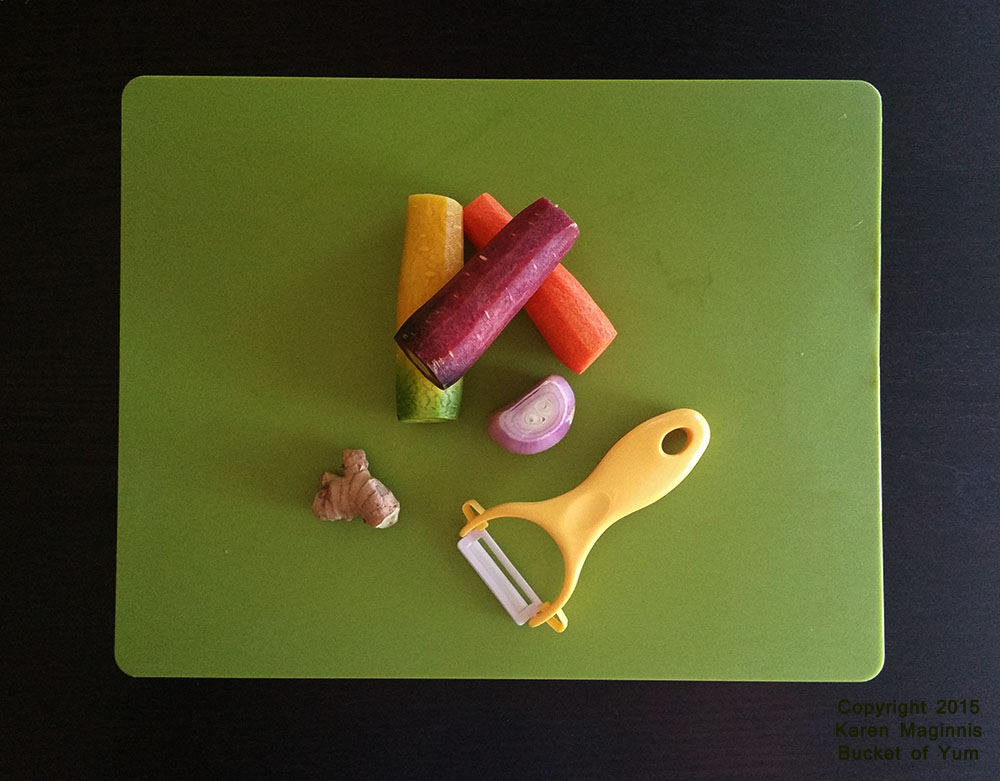 Hey, Mikey! He liked it. I went easy on the hot pepper at first; when I added more Himself was disappointed that he could taste the curry less. Sigh. Your tongue can only process so much data at a time.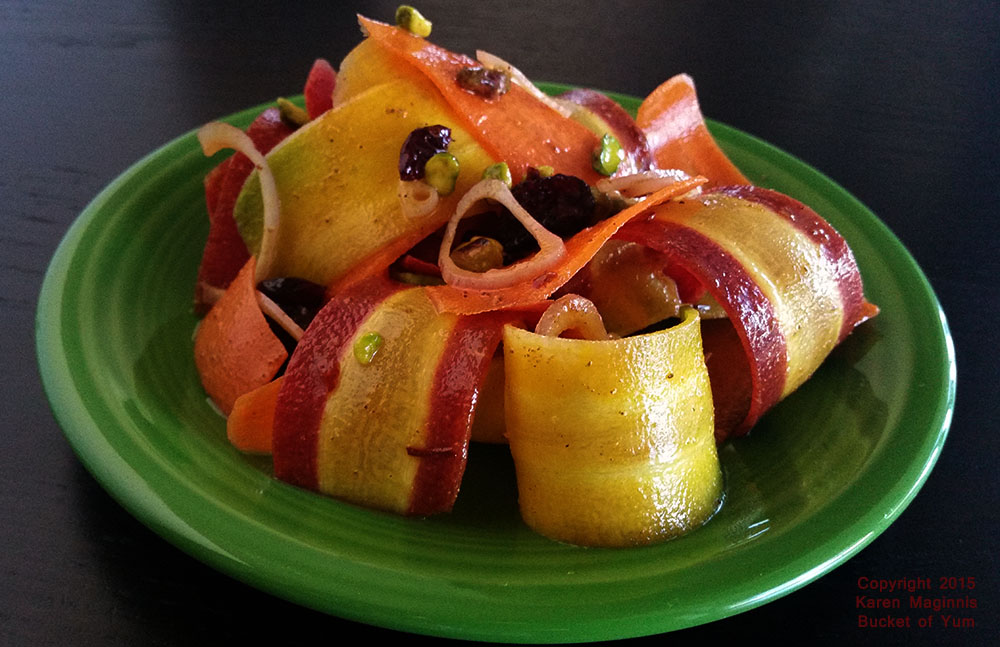 Give this a whirl. If you don't have curry paste lying about, use powder. It'll still be yummy.
For the salad
3 carrots, peeled then shaved in to strips
½ shallot, cut in to thin rings
¼ c. craisins or currants or sultanas
¼ c. pistachio meats
For the sauce
2 Tbsp. honey
1 tsp. dijon
1/2 tsp. freshly grated ginger root
1 tsp. curry paste
½ tsp. red pepper flakes
S&P
2 Tbsp. red or white wine vinegar
3-4 Tbsp. avocado or olive oil
Instructions
Use your veg peeler to shave the carrots. Cut the carrots in half across the middle first, or you will wind up with a papardelle like salad.
Put all the salad ingredients in a bowl.
Whisk together the sauce in another bowl.
Dress the salad right before serving.
Servings 4
Calories 134
Fat 5 g
Sodium 44 mg
Carbs 23 g
Protein 2 g