Summer. It's already here in the desert.
Yeah, it's hot. But it's also bountiful produce season – with all the fantastic salad combinations that brings.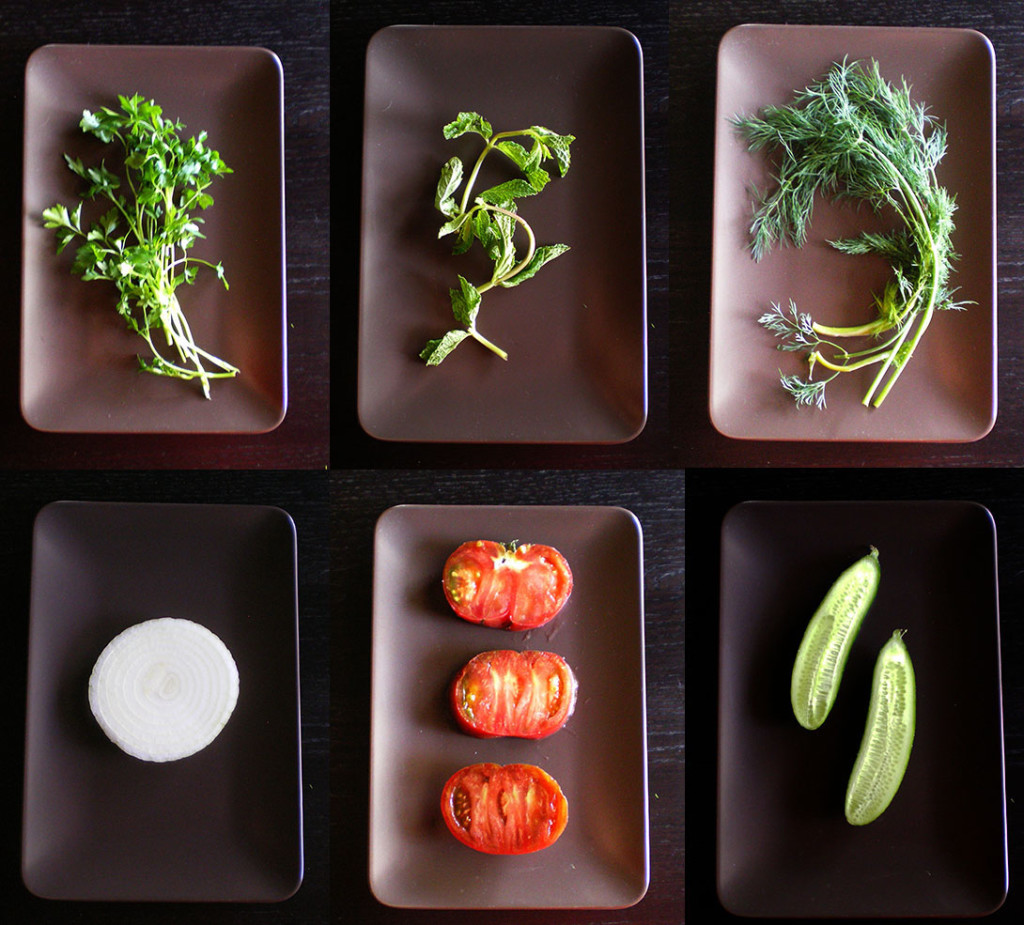 This is a six pieces of simple salad – some herbs, olive oil, lemon juice and diced cucumber, onion and tomato. Quick stir and you're off to the picnic, park or pool. Those gorgeous herbs and cuke are from Caravan Market, of course!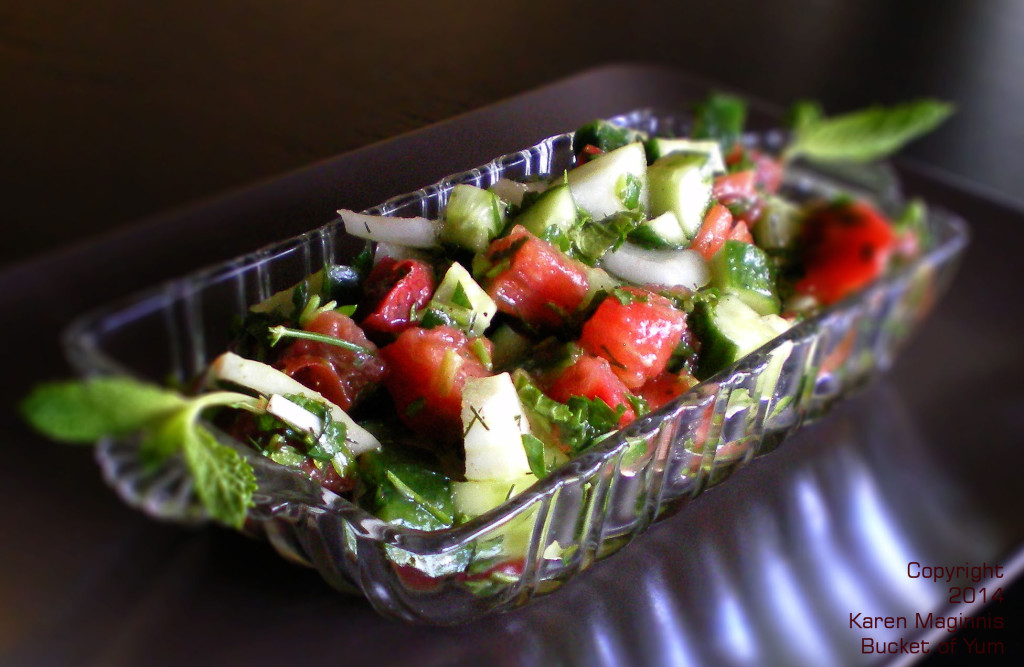 This one's easy – give it a shot! Fortify it with some gorgeous oil-packed ventresco tuna, or a good feta and make it a meal.
Bon appétit!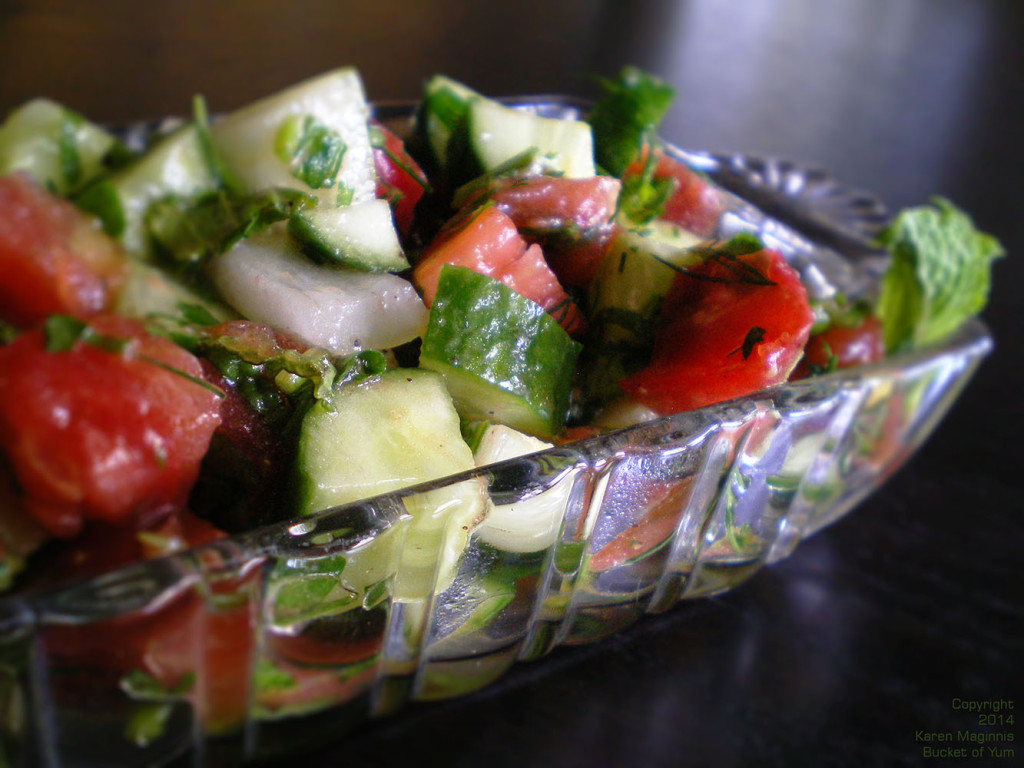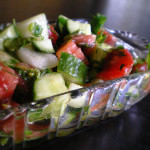 Cucumber Tomato Salad with Herbs
2014-05-24 19:43:07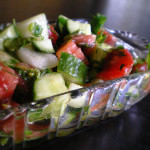 Serves 2
Fast and simple composed salad.
Nutrition Facts
Amount Per Serving
* Percent Daily Values are based on a 2,000 calorie diet. Your Daily Values may be higher or lower depending on your calorie needs.
Ingredients
1/2 large heirloom tomato, diced
1 persian cucumber, diced
1/2" slice of sweet onion, diced
1/4 c. chopped parsley
1 Tbsp fresh mint, juilienned
2 Tbsp fresh dill, chopped
1 Tbsp extra virgin olive oil
1 Tbsp fresh lemon juice
Instructions
Combine in a bowl.
Eat.
S&P at your discretion.
Bucket of Yum http://bucketofyum.com/