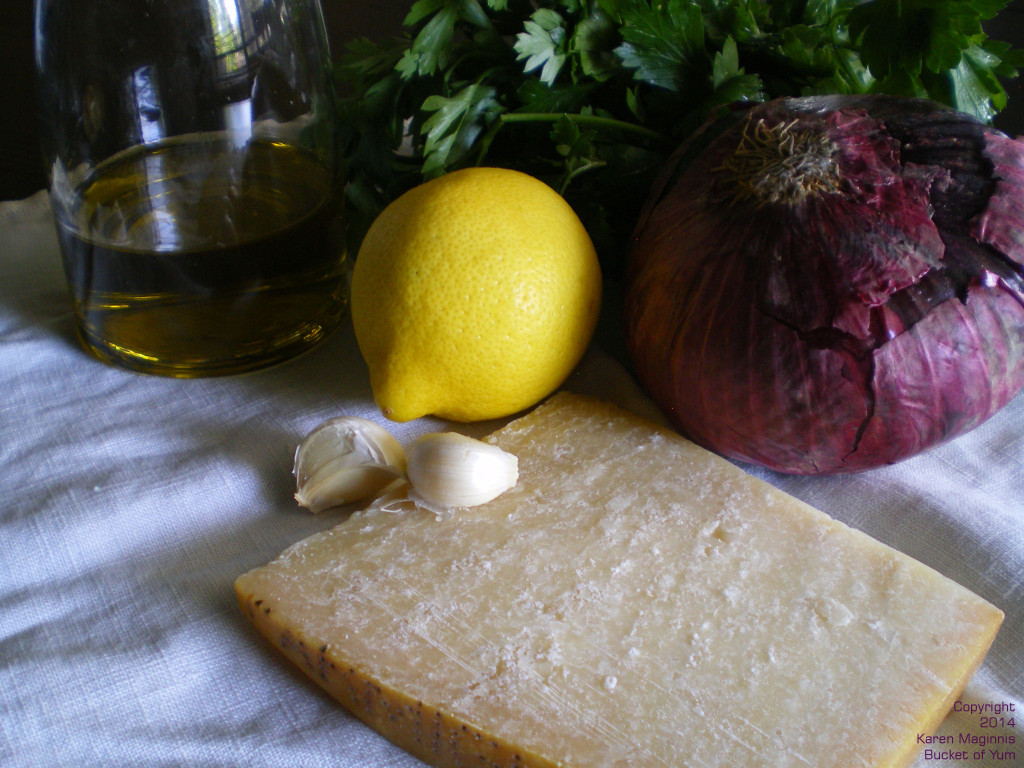 Ah, my love affair with summertime mediterranean flavors continues. This week, it's a quick and easy chickpea salad. This is best the day after it is made, to allow those peas to soak up the dressing. You can wait and add the parsley just before serving, if you like.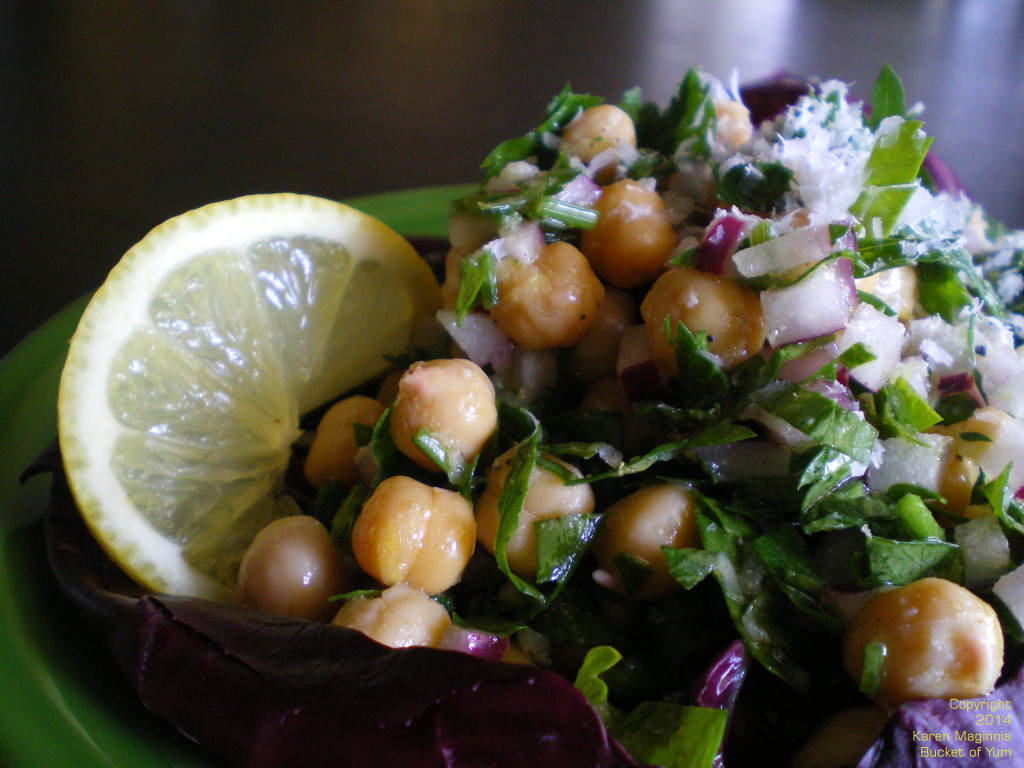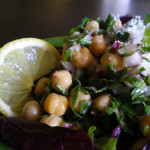 Lemon Parsley Chickpea Salad
2014-08-17 13:19:57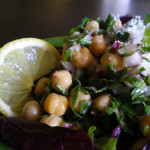 Serves 4
Lemony garlic dressing with chickpeas, parsley, red onion and parmesan. Delicious!
Nutrition Facts
Amount Per Serving
* Percent Daily Values are based on a 2,000 calorie diet. Your Daily Values may be higher or lower depending on your calorie needs.
For the dressing
zest of 1/2 lemon
1/2 tsp. dijon mustard
juice of 1/2 lemon (about 2 Tbsp)
2 Tbsp rice or white balsamic vinegar
1/4 c. extra virgin olive oil
1 garlic clove, pressed
Fresh black pepper
For the salad
1 can garbanzo beans, rinsed and skins removed*
1/2 c. minced red onion
1/2 c. chopped parsley
1/4 c. freshly grated parmigiano reggiano
Instructions
Whisk together the dressing in a salad bowl.
Add the rest of the ingredients. Stir. Taste. Salt if needed (but come on - with canned beans? No need!)
Pop in the fridge overnight.
Consume!
Notes
* Is popping the skin off the beans a pain in the ass? Kind of. Have your kids do it. Or, get in to the whole zen cooking aspect of it. Removing them makes for a better tasting salad, because the beans will be able to absorb all the lemony garlicky goodness of the sauce. But, if you don't, I won't tell anyone.
Bucket of Yum http://bucketofyum.com/