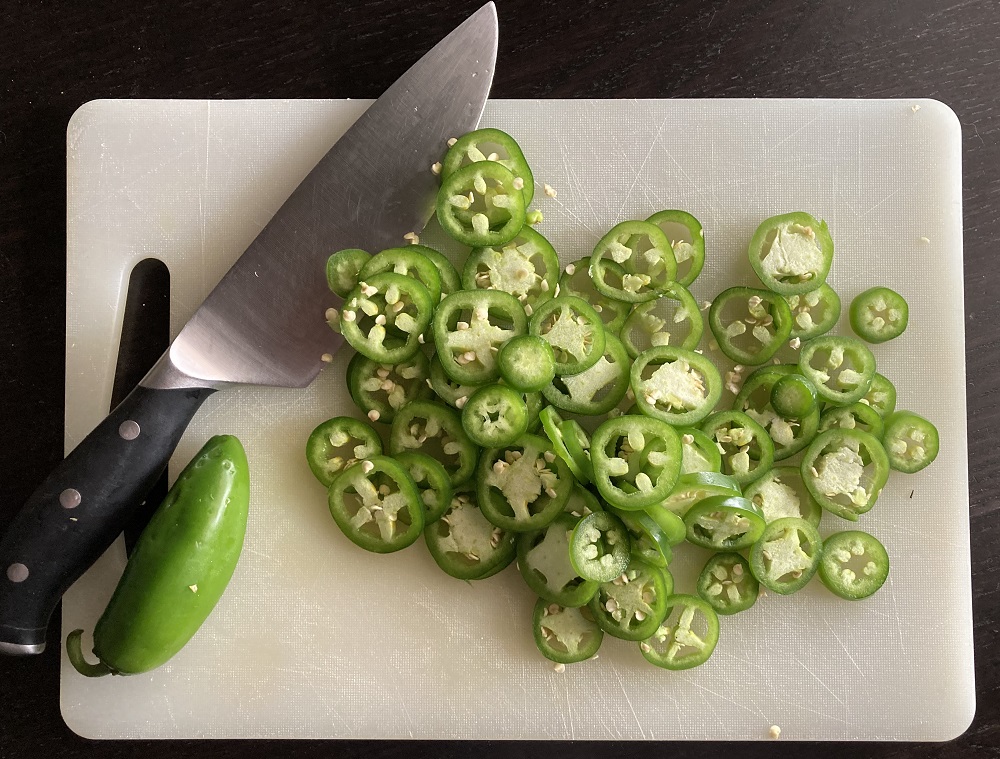 This all started with goat cheese. We'd gone down to Willcox for our annual corn/squash/green chile splurge, and on the drive back I was mentally planning what to cook. I decided on a green chile/sqash/chèvre enchilada with verde sauce. So of course, we had to stop for the goat cheese on the way home and I got the big package.
Thing is, I made the dish (and it was delicious and took a bajillion cheese pills to eat some), but now I have 3/4 of this big log of chèvre frais in the fridge. So, I'll take it to work. Only, you can just take nekkid cheese to work – that would be sad. I got out some onions and balsamic to make some quick jam to go with when I remembered I had a lot of jalapenos in the fridge. And I thought, mmmmm jalapeno jam on that smooth creamy cheese would be forking delicious. Time to consult the Google Overlords.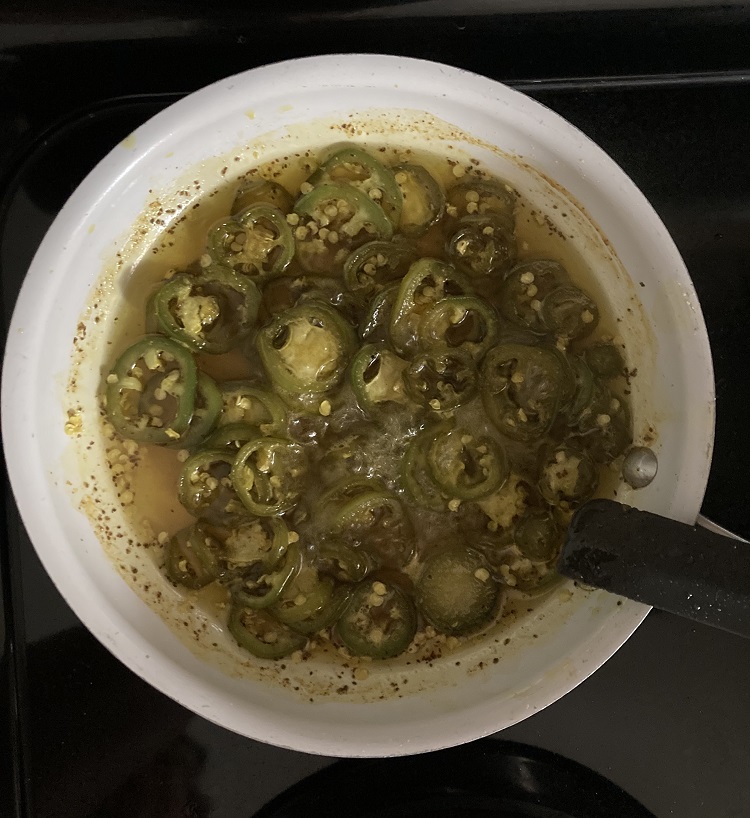 So, turns out this is a huge thing. It even has a special name – Cowboy Candy. I went through a bunch of the recipes, got a feel for the commonalities, and adjusted from there. I had to go small batch – I only had about seven peppers. But this made exactly one 8-oz jar. Perfect to take to work with the cheese. Hell, I might get ambitious today and make some crackers, too. Woo – goin' crazy!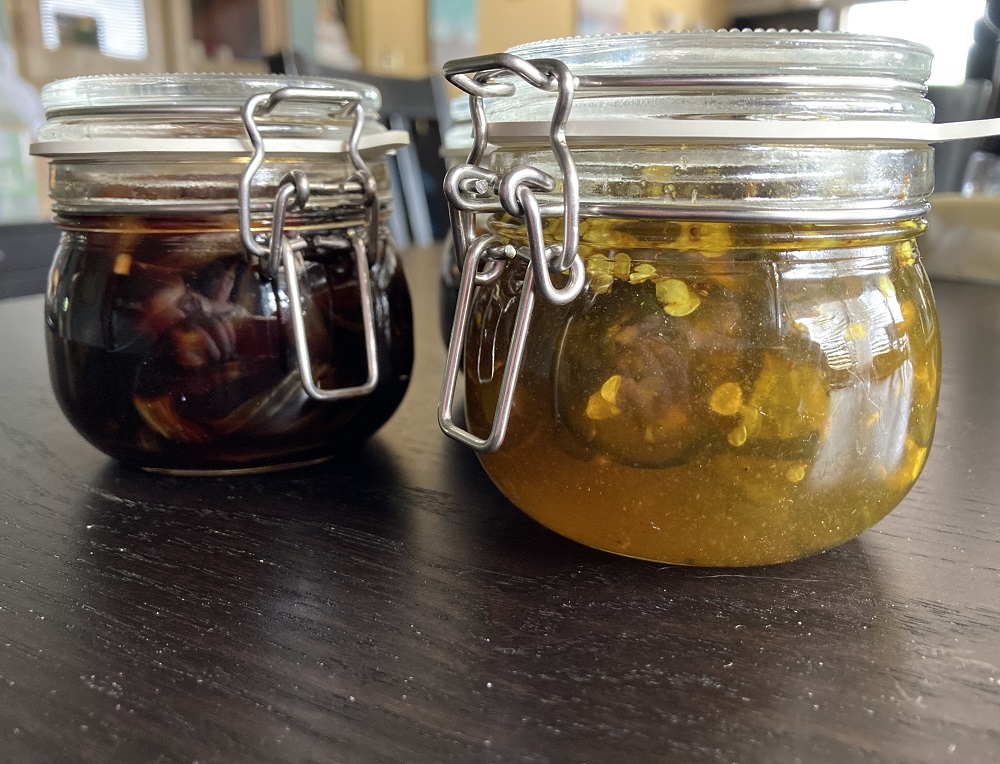 Well, here 'tis. Give it a whirl. Apparently pouring this over a block of cream cheese is quite a thing.

Cowboy Candy
1 1/2c. sliced jalapenos (about 7 medium)
1/3 c. cider vinegar
1/2 c. sugar
1/8 tsp. celery seed
1/8 tsp. tumeric
Sprinkle Cayenne
In a small pan, bring everything but the jalapenos to a quick boil, turn the heat down to simmer and add the jalapenos. Simmer about 20ish minutes, until it is reduced to jammy thickness*. Take it off the heat and stir in one tsp. more of cider vinegar. Pour in to a clean hot jar (I always rinse mine with boiling water right before filling. Use common sense if your glass is cold. )

That's it – I imagine this would be super scrumptious on a grilled chicken breast or shrimp kebab, as well as the aforementioned cheese.

Give this a whirl – hope you like it!

* To test the thickness, dip spoon in the jam then let that cool. Run your finger through it – is it thick like jam and your finger streak remains? Then it's done. If not, reduce some more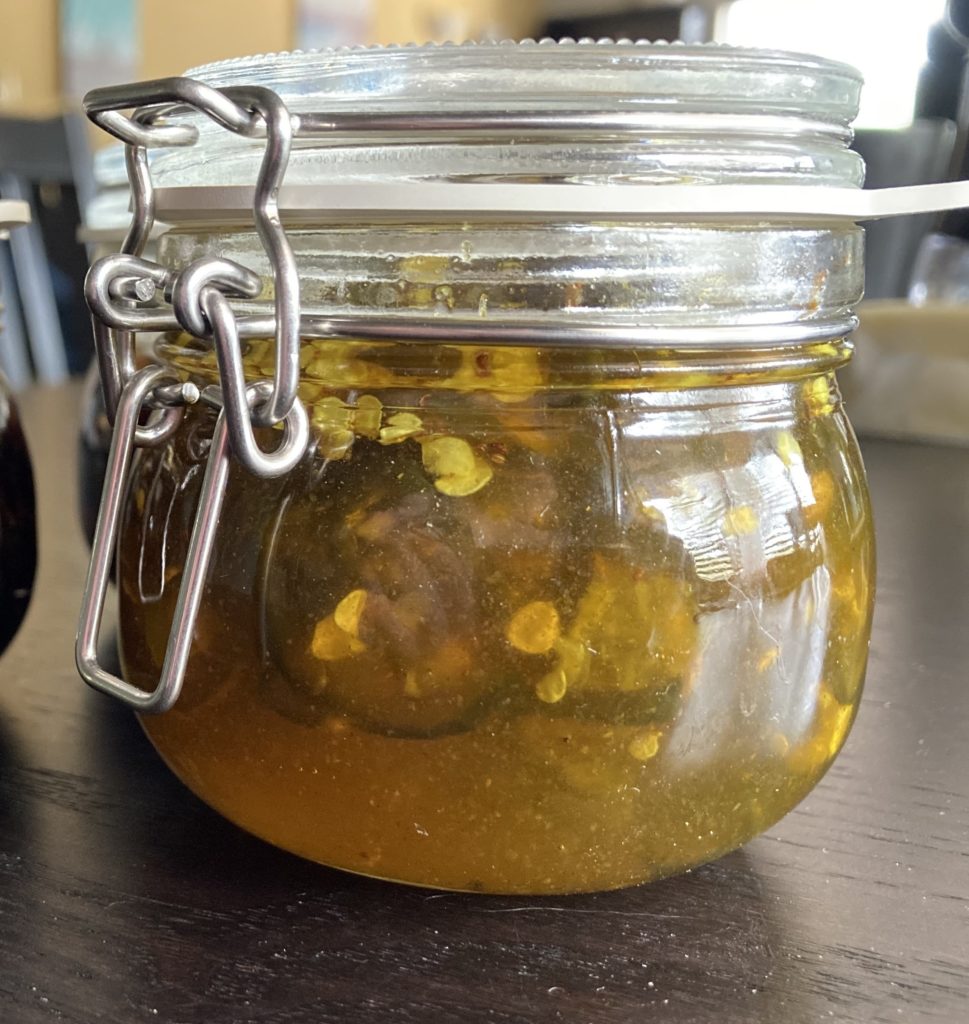 .