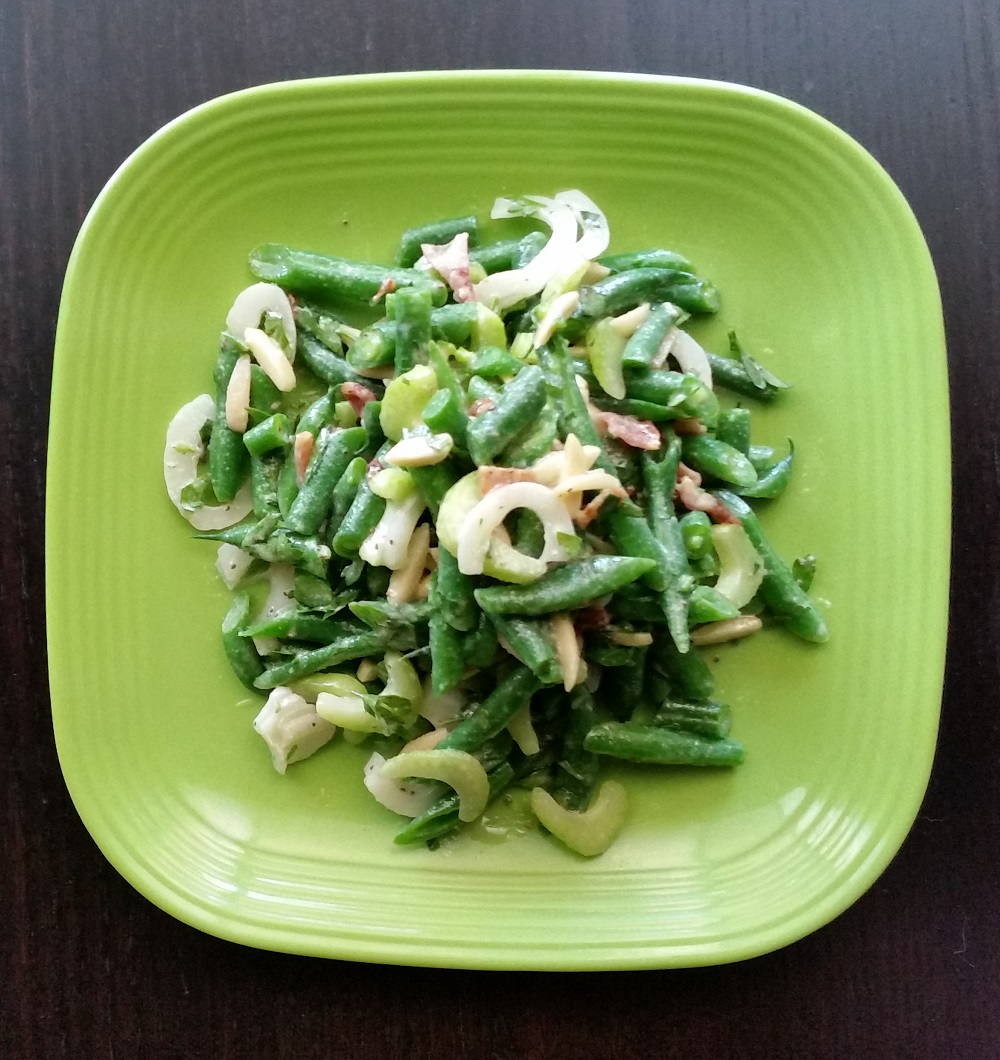 Originally I was calling this post: Blanched Green Bean Salad; or, that didn't exactly turn out….
…
We went to Willcox yesterday, in our annual pilgrimage to farm country. Loaded up on fresh peaches, squash, eggplant, roasted green chile and of course the green beans. I was blanching them this morning, munching on one and thought – hey, this would be yummy in a salad besides salade niçoise.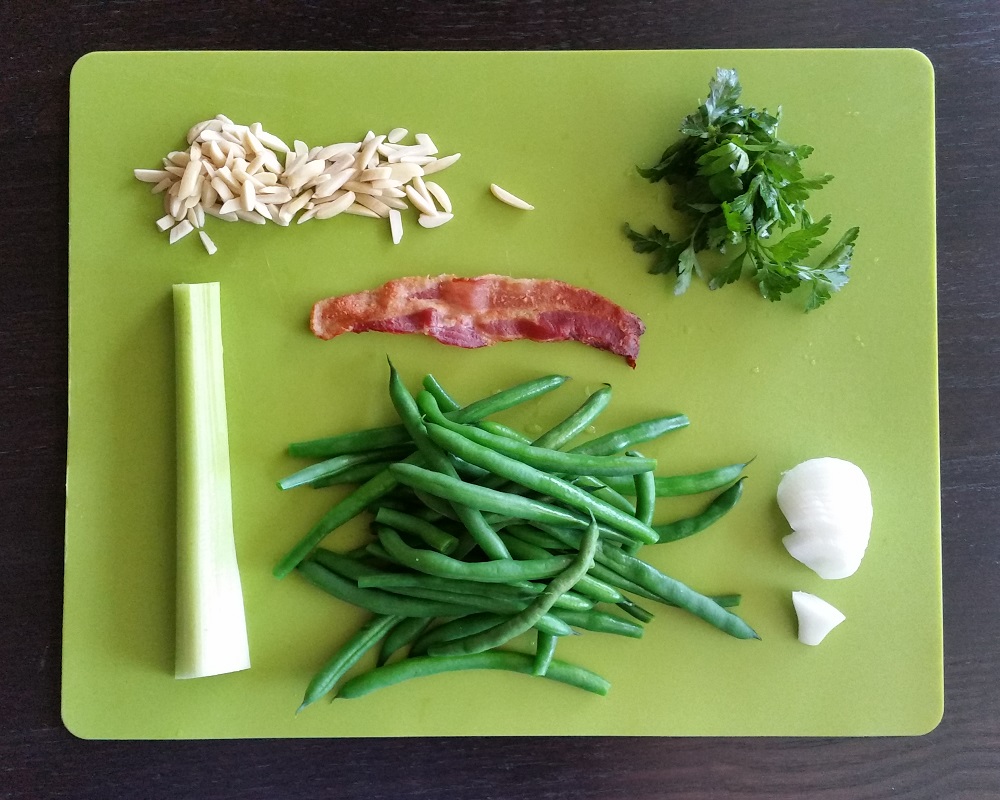 I was extremely disappointed when I first put it together – even himself was not enthused. It just tasted like raw green beans and dijon mustard. Yuck. I was so sad – I mean, come on! Green beans, bacon, onion, almonds – what could possibly go wrong??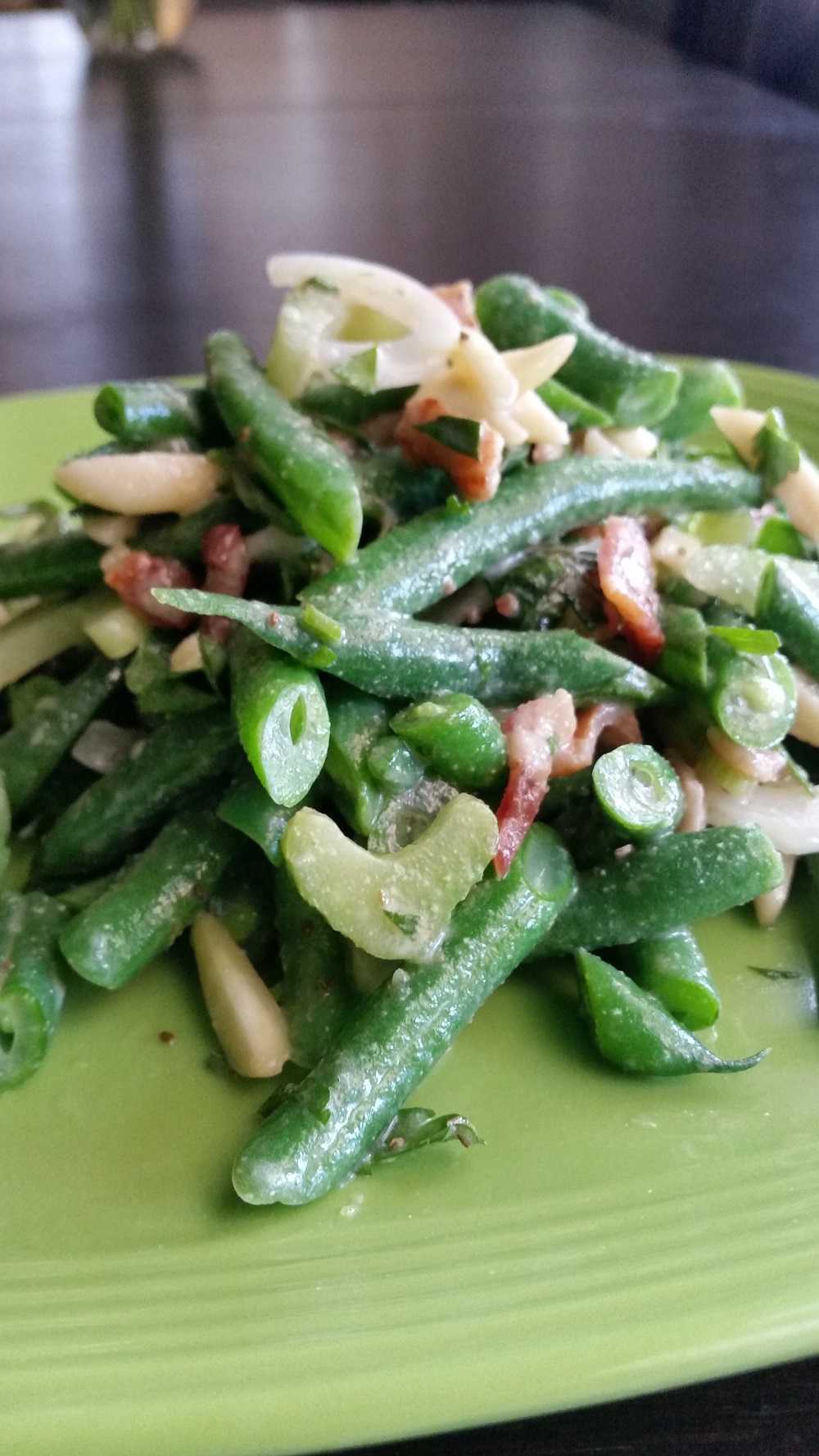 But the next day? It was pretty yummy. Only thing is, leave green beans in a acidic solution like that vinaigrette and they lose that pretty green in the pictures and become a more olive green, less fresh, appetizing color so I feel as if my pictures are false advertising now.
So…..make this the day before you intend to eat it; perhaps if your garden is drowning you in green beans.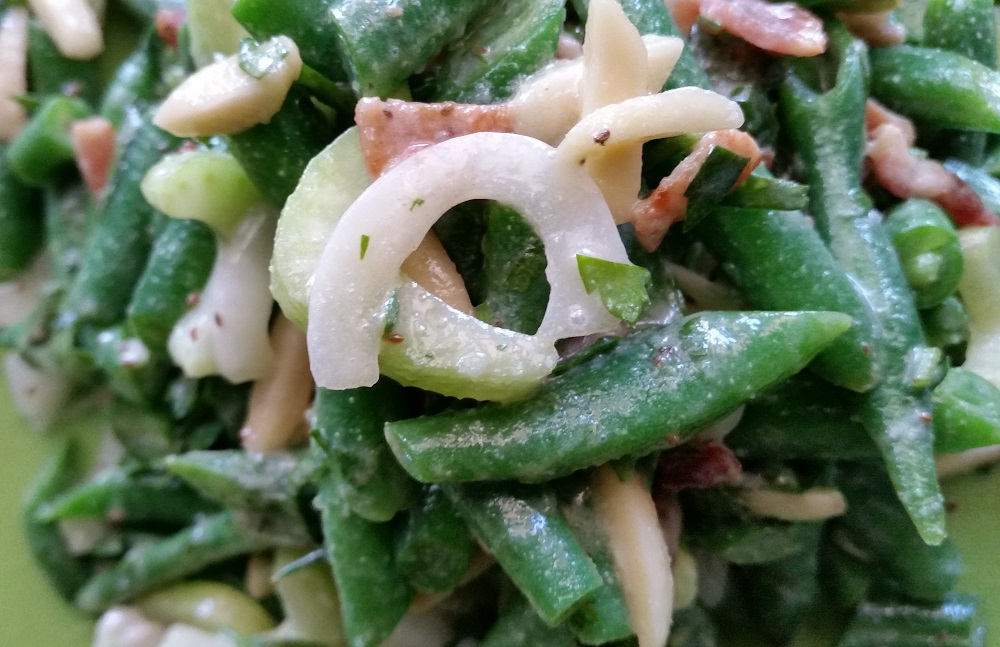 Whisk together:
1 tsp. bacon fat
1 tsp dijon mustard
1 tsp canola oil
½ tsp celery seed
2 Tbsp. sugar
¼ c. rice vinegar
Stir in:
2 c. freshly blanched green beans, cut in bite-sized pieces
1 celery stalk, thinly chopped
2 Tbps. thin sliced white or red onion
1/4 c. almond slivers
1/4 c. minced parsley
1 slice cooked bacon, chopped
Make the day before. Serves 2-4.
Bon apétit!