My current obsessions: pimentón dulce ahumado and Costco's pesto genovese.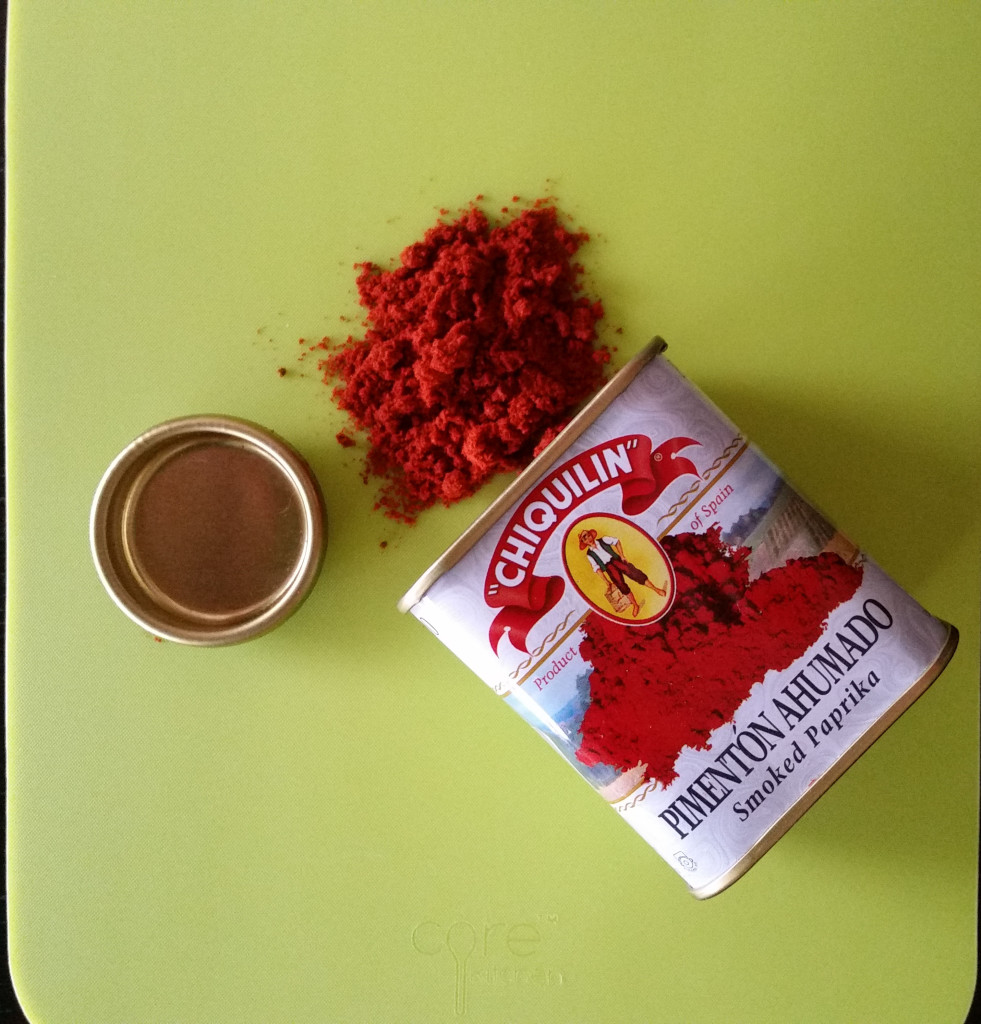 So, you know when you have big plans? I envisioned this blog post. We would grill some chicken and veg on Friday night, then Saturday I was going to chop up the leftovers to make a salad with a smoked paprika dressing. Only I forgot we need propane for the grill. Then when we were out Friday afternoon, we were by the MexiChicken, which is one of my most favorite places to eat. So…….we had a very late lunch at 5, and never actually got around to having dinner.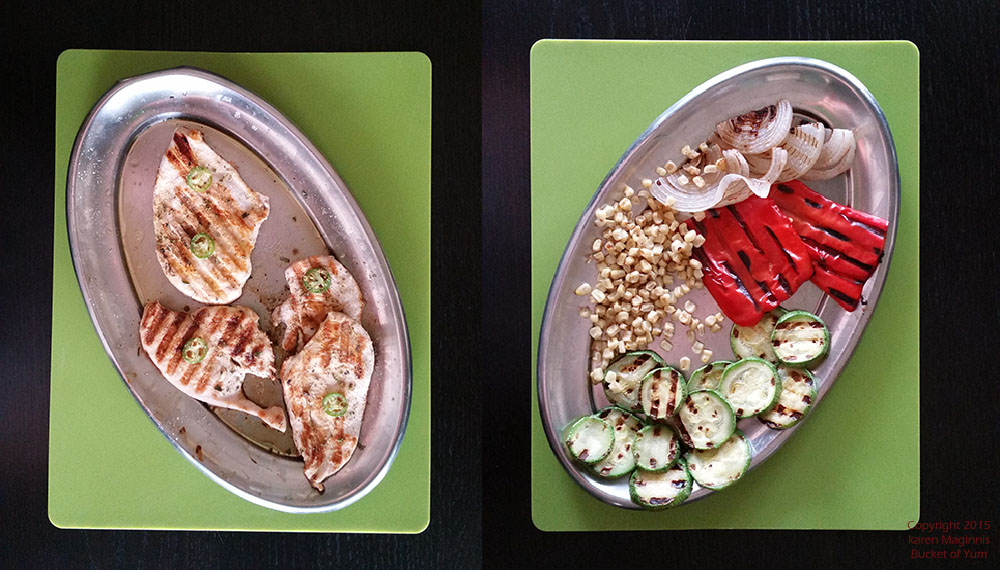 Saturday comes. Blog post plans are shot. But I will not be denied this salad dressing I've been tasting in my dreams. I got out the Cuisinart panino press and grilled up the stuffs. Kinda kills the point of using up leftovers, but this is all about that dressing, so we will just have to put on our big girl panties and deal with it.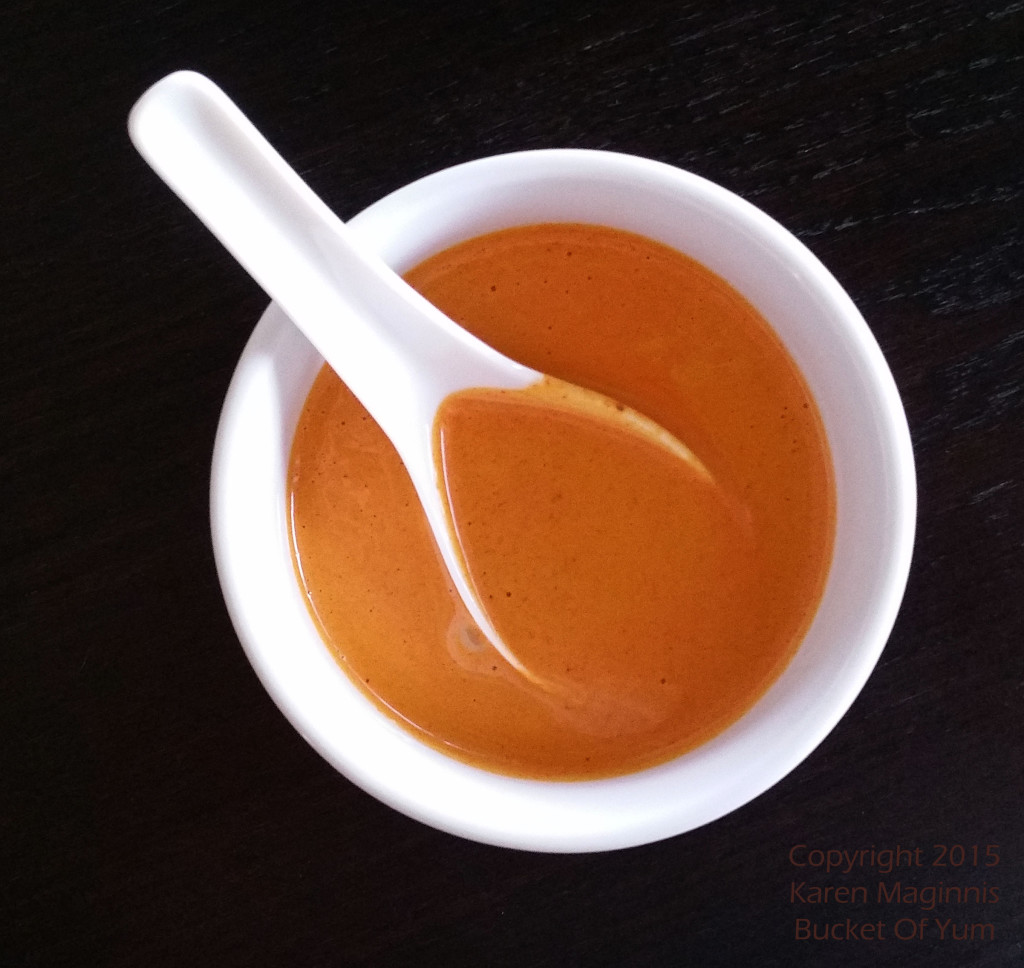 Himself thought the garlic was quite strong. I love garlic, so I told him he was a pussy. (Feel the love, people.) But, if you have delicate sensibilities, you might want to start with one clove. (Always add –vs- can't take away and all that jazz.)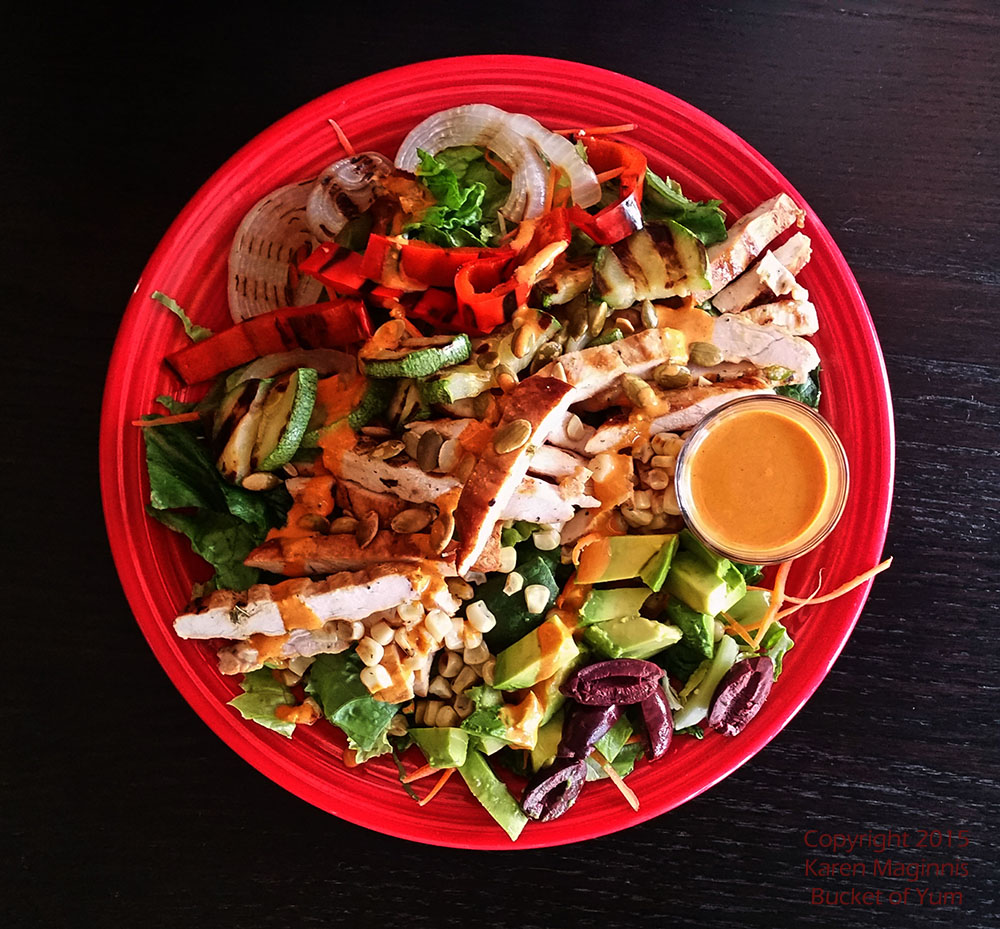 Please forgive the lack of food styling. This was Saturday lunch, as opposed to prettified just for pictures. So, I am putting cobb salad photo styling on my list of skills to perfect.
Give this a whirl. (Ha! See what I did there?) It's freaking delicious.
For the dressing
¼ c plain yogurt (we use the lactose free kind)
2 Tbsp olive oil
2Tb red wine vinegar
1 – 2 garlic cloves, pressed
2 tsp pimentón ahumado dulce (the real deal, from Spain. No cheapo crap. You'll taste the difference.)
½ tsp oregano or thyme or a mix
1 Tbsp honey
1 Tbsp mayo
dash worsteshire sauce
S&P
Instructions
Put all the dressing ingredients in the blender and mix. Arrange the salad ingredients, and dress.
Nerms.
Notes
This is awesome on a salad with grilled chicken, or steak slices, or shrimps. Especially if there's avocado involved..
Servings 4
Calories 112
Fat 10 g
Sodium 30 mg
Carbs 6 g
Protein 1 g