So….I may or may not have purchased one of those spiral slicers.
This week it's another cucumber salad, this time with salty sesame flavor. Yum!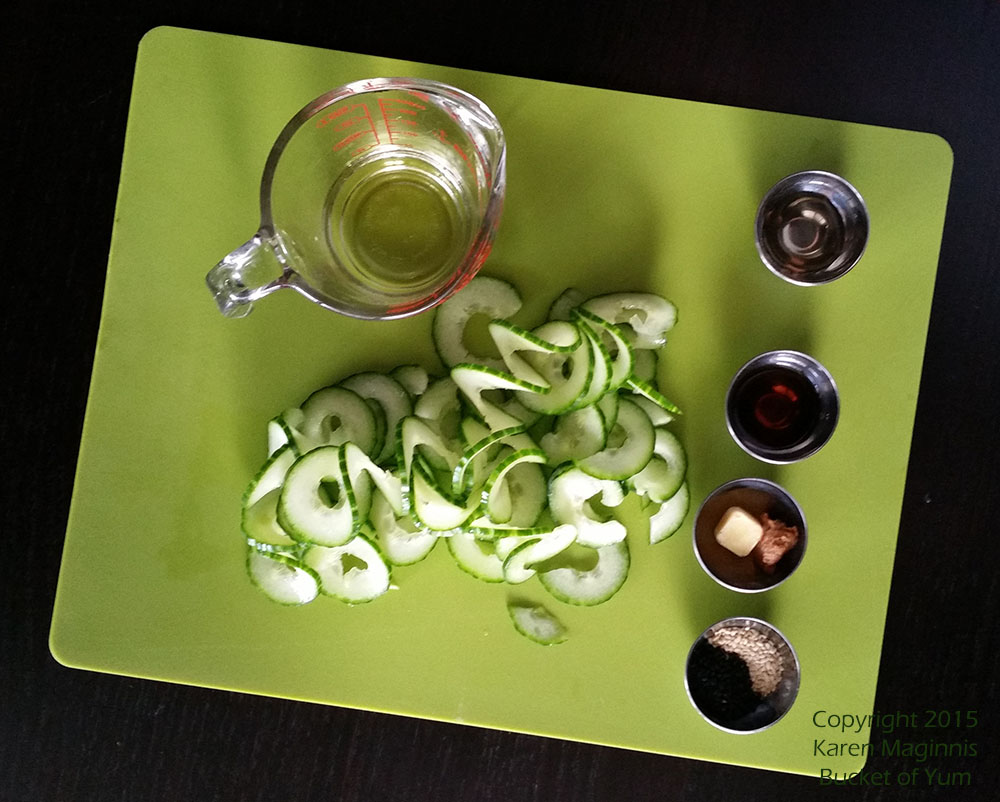 It's ok to make the sauce ahead of time, but you should really toss it together and then eat it right away. It's best when the cukes are super crisp as opposed to marinated. It seems like a lot of ingredients, but it's not super hard: some rice vineger, mirin, soy sauce, toasted sesame oil along with some minced ginger, a dash of white miso and some black and white sesame seeds.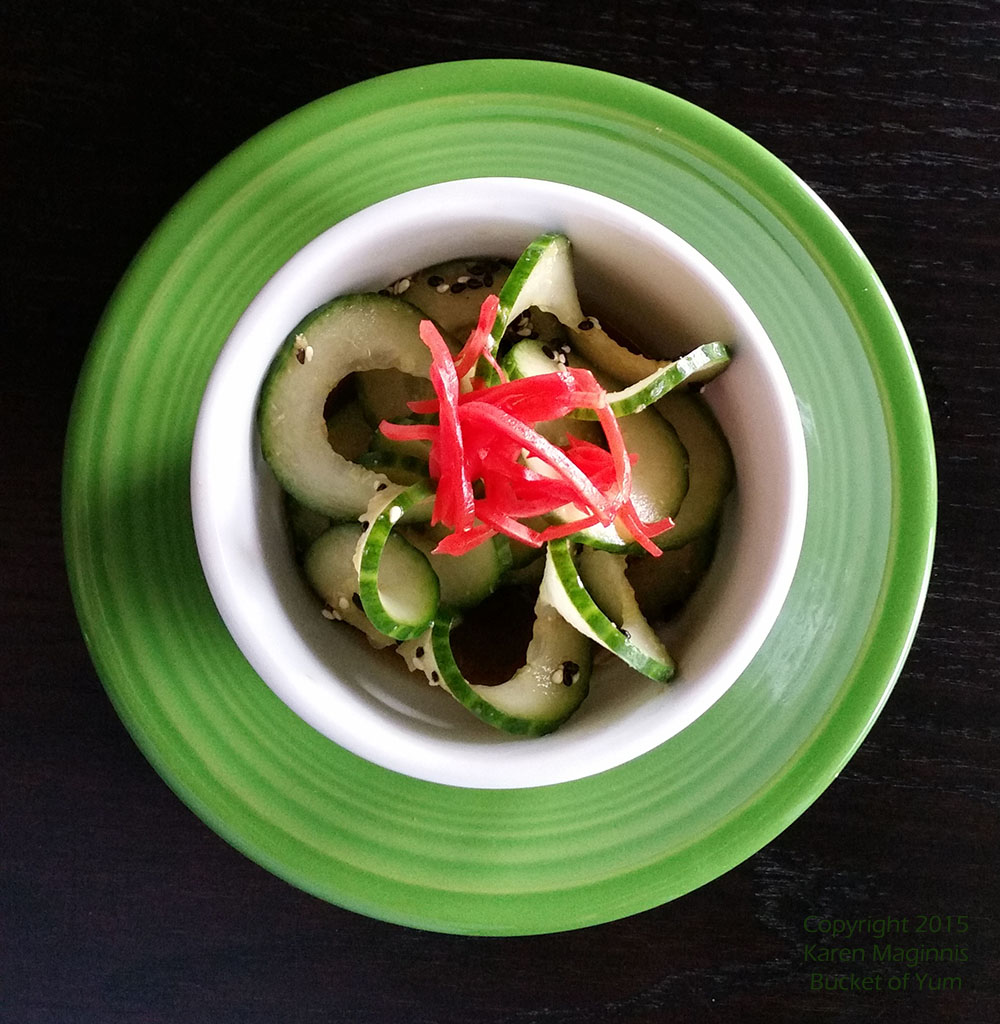 Garnish with some pickled (unsweetened) ginger, and away we rock and roll.
I thought this would actually be awesome with some cubed avocados and some tuna, but haven't played with that yet.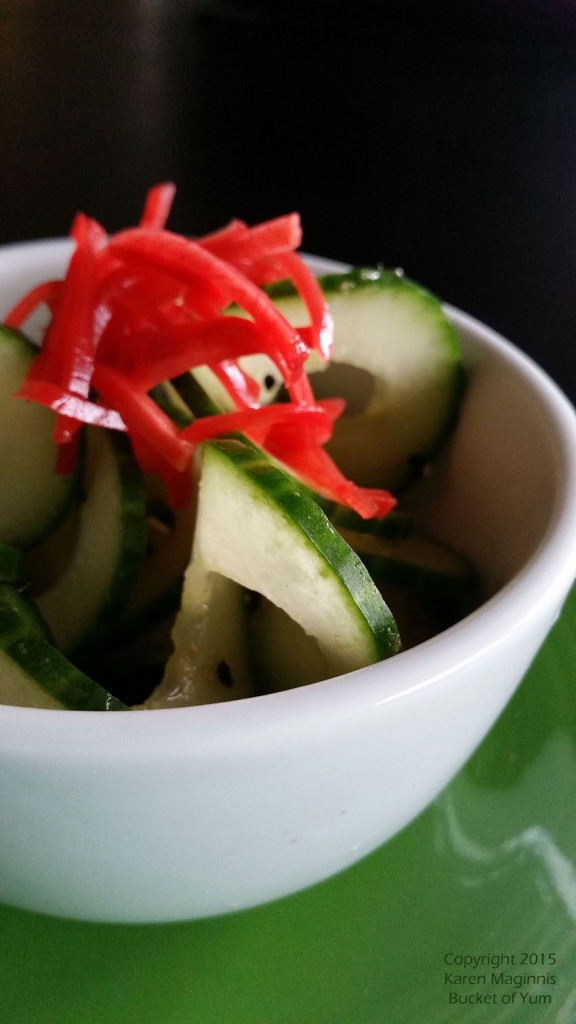 Hope you enjoy it!
For the sauce
1/4 c. seasoned rice vinegar
1 tsp. mirin
1 tsp. minced ginger (I used a Dorot cube)
1/2 tsp. white miso
1 tsp. soy sauce
1 Tbsp. toasted sesame oil
1 tsp. each white and black sesame seeds
For the salad
1/2 english cucumber, sliced on a spiral slicer**
For the garnish
Pickled, unsweetened ginger (those red sticks)
Instructions
Mix all the ingredients for the sauce.
Pour the sauce over the cucumber.
Garnish with the red ginger.
Inhale.
Notes
**If you don't do the spiral bit, 1/8″ thick half-moons will do just dandy.
Servings 4
Calories 47
Fat 4 g
Sodium 103 mg
Carbs 2 g
Protein 1 g