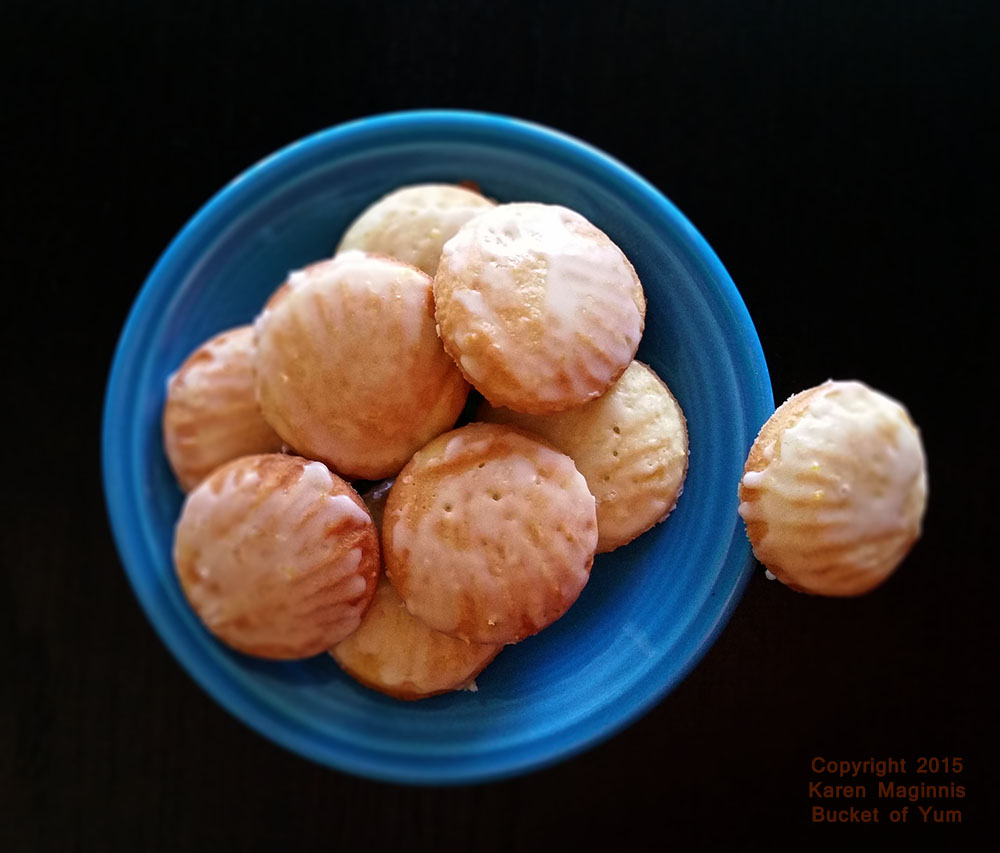 Froggy fantastic times continue at the Yum. Marcel Proust aside(ugh, shoot me now Aunty), this week Cuisine A-Z featured a bunch of madeleine recipes. I've had these pans for years, and never used them. Probably because of Proust. But, it is now time.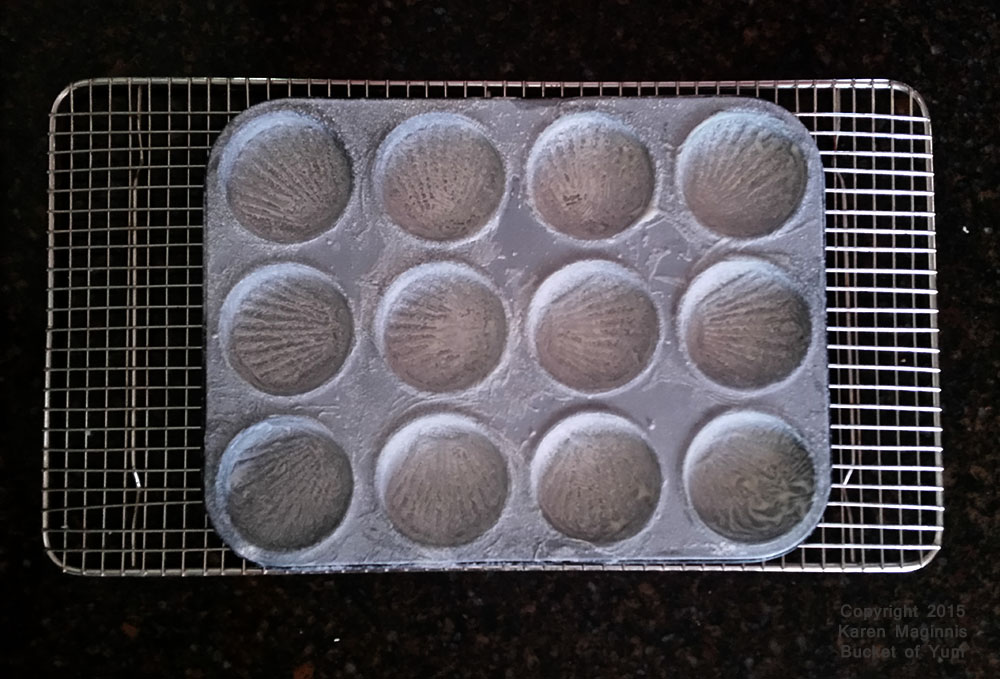 I know a sprinkling of powdered sugar is traditional, but I won't be delivering these until the next day. So, a lemon juice glaze it is – that should keep them nice and moist until the grandladies get to take a bite. I think of them whenever I make something with lemon.
These take less than ten minutes to mix and then ten to bake. Twenty minutes to tea time temptation – not bad, ya'll. Not bad.
for the pan
1 Tbsp melted unsalted butter
¼ c AP flour
for the batter
3 eggs
½ c sugar
heaping ¼ tsp salt
¾ tsp vanilla extract
¾ cup AP flour
2 tsp lemon zest
6 Tbsp melted unsalted butter
for the glaze
½ tsp lemon zest
2 Tbsp fresh lemon juice
1 c. powdered sugar
Instructions
Thoroughly butter the pan with the 1Tb melted butter, then using a flour sifter dust with the ¼ flour, jostle the pans a bit to get the flour in every nook and cranny. Tap out the excess. THIS STEP IS VERY IMPORTANT.
Heat oven to 375*
Whip the eggs, sugar and salt on high in the mixer for about two minutes, until it is barely pale yellow and super fluffy. Sift in the flour, then pour on the butter, lemon zest and vanilla. Mix quickly for acouple seconds until it's homogenous.
Scoop heaping tablespoons of batter in to your prepped pan. Go evenly to the top or just below – don't overfill, you'll have a mess.
Bake 10 minutes until just *barely* golden at the edge, and they spring back when touched. After cooling for just a minute or two, test the edges of the cookies to make sure they are not stuck, and invert the pan.
Glaze when cool.
Consume immediately.
Notes
You can skip the glaze and just dust these with powdered sugar.
If you do glaze and don't eat them immediately, the glaze will melt in to the cookie making the top slighlty sticky but ridiculously delicious.
Yields 24
Calories 94
Fat 4 g
Sodium 34 mg
Carbs 13 g
Protein 1 g