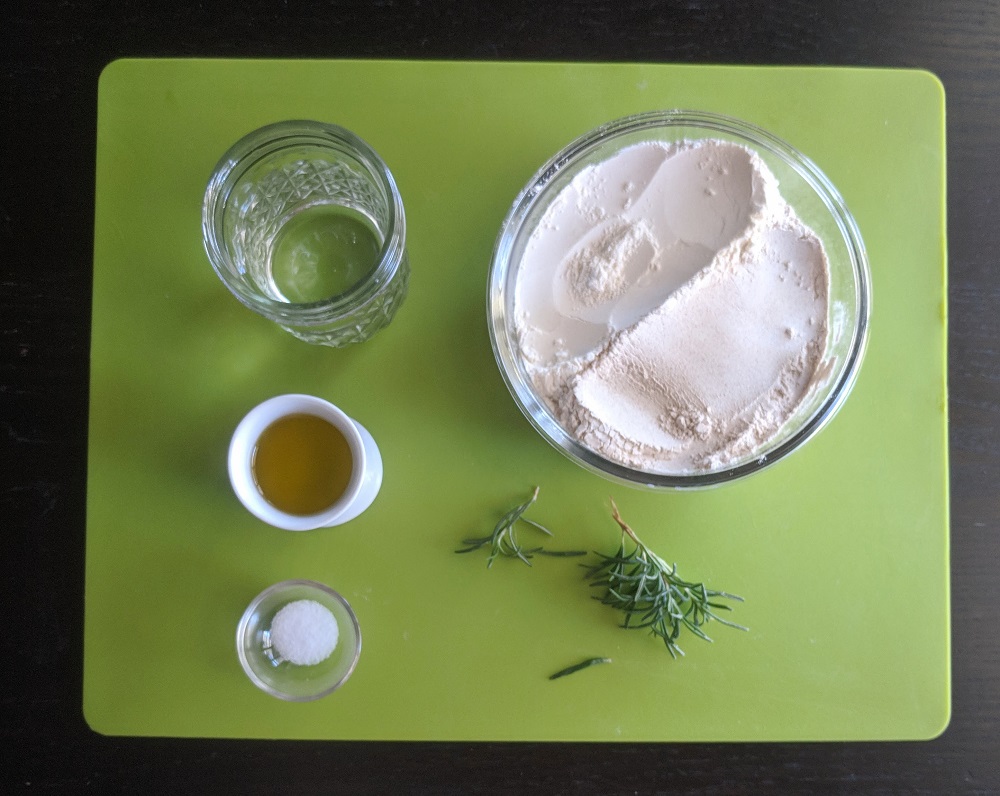 After making the onion fig jam, it really seemed a shame to eat it with store bought crackers. I looked at my last recipe, but decided to see if the Google had anything new. Found a good one to test from A Sweet Pea Chef; here's the adaptation.
Of course, I decided to add the fresh thyme after I'd already taken the knoll shots – so let's just pretend he's there, maybe hiding under the rosemary trimmed from my plot by the back door.

(Look! It's a map of Australia – which makes my brain immediately go to Amanda Palmer If you don't know who she is, this is NSFW.)
This was super easy – mix in the Cuisinart, rest, roll, bake. She has the brilliant idea to rest the dough, since that gluten gets all excited in the mixing stage. The wait will make an easier roll and a non-tough cracker. Just sayin', don't rush it.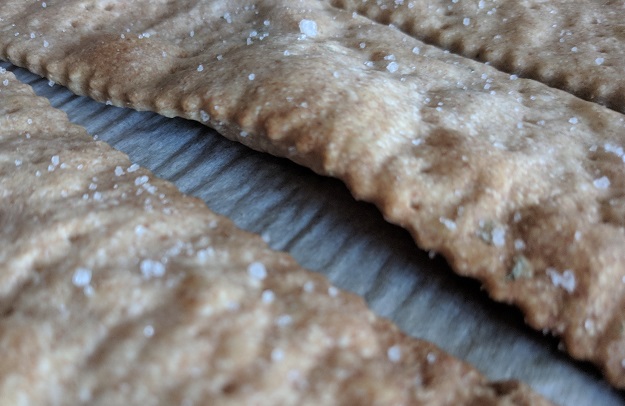 The first batch I made, I did the 50AP/50WW ratio she suggests, but it was too much whole wheat for our tastes. And it desperately needed salt, even with the sprinkle on top. So this version has a a higher ratio of AP flour, and we think it's great.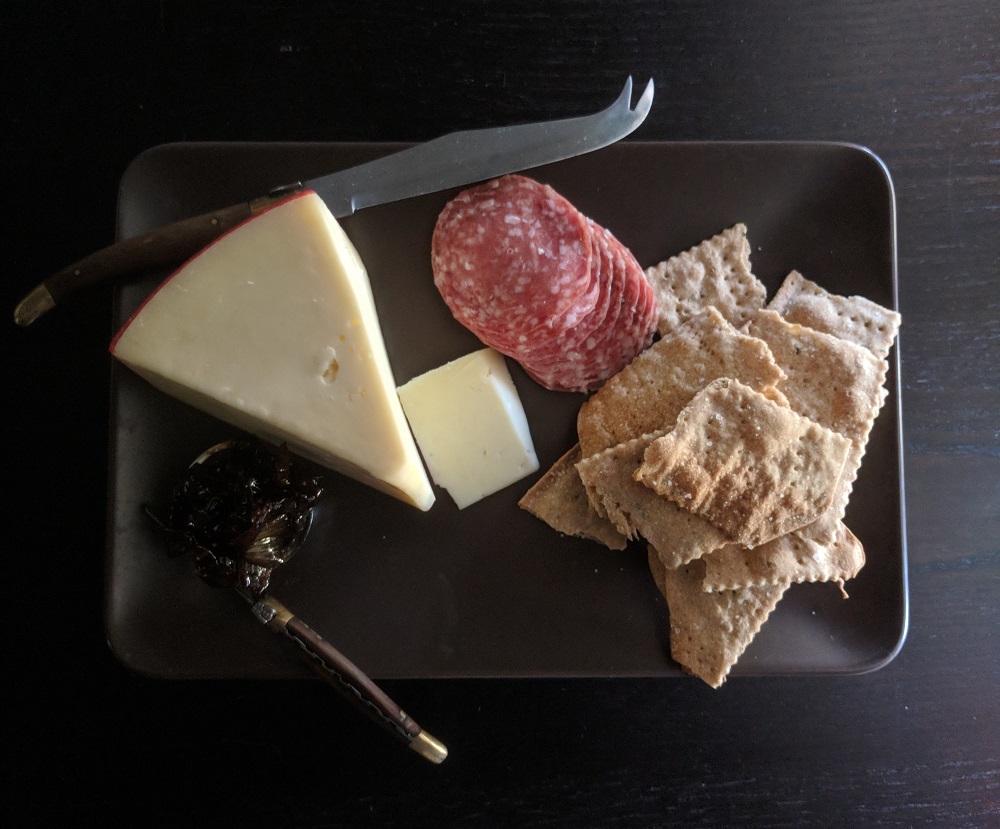 Hope you enjoy.
Rosemary Thyme Crackers
1.5 c. ap flour
0.5 c. ww flour
1 tsp. fresh rosemary, minced
1 tsp. fresh thyme, minced
1 tsp. salt
4 Tbsp olive oil (organic, extra virgin if you want to get picky)
2/3 c. water
flake salt or fleur de sel for sprinkling
Mix the dry in the food processor. Add the oil, mix til evenly distributed. Add the water, mix until a stiff dough forms.
Rest it for 30 mins. (To get the gluten to relax so that: a. you can roll it out, and b. you don't make little rocks.) Preheat the oven to 450*.
Get out two sheets of parchment the size of your cookie sheets. Split the dough evenly, and roll each superthin, like 1/8″, directly on the sheets of parchment you will bake on. Do not flour, the olive oil will keep it from sticking.
Use a pizza or ravioli cutter to make strips about 1.2″ wide.
Take a fork, and pierce the dough all over. This will prevent big bubbles from forming.
Lastly, sprinkle with a nice flake salt/fleur de sel and gently press it in to the dough so it will stick.
Bake about 15 minutes, until they are golden and dry, crispy, and cracker like.
Break the strips in to crackery pieces and enjoy.